According to MOH & DOSH guidelines with chemicals approved by KKM
why choose our disinfection service
DID YOU KNOW COVID-19 CAN STAY UP TO 3-7 DAYS AT THE SURFACE OF YOUR WORKPLACE?
Regular routine of wiping or cleaning method are not effective to fully kill the germs and viruses. The virus may be reduced but unlikely to be destroyed. A stronger solution required to destroy the germs and viruses. A keyway you can protect workers from the risk of exposure to COVID-19 is by implementing appropriate cleaning and disinfecting measures for your workplace. A combination of cleaning and disinfection will be most effective in removing the COVID-19 virus. Disinfection removes harmful viruses that are not be visible to the naked eye.
Professional Methods of Cleaning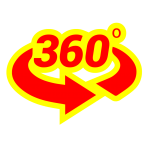 To effectively reach surroundings of area to eliminate biological carrier and pathogen. This is aim towards maximizing the effectiveness from disinfection results from the removal of the air-borne biological carrier and pathogen
To have greater reach on small and specific areas with lots of furniture,  machinery and equipment to eliminate hidden biological carrier and pathogen which are not able to be reached with vaporize misting.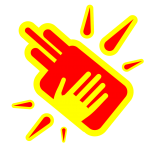 for common high contact areas (doorknob, switches, handrail, lift button, door push plate-door handle, fridge handle)
our disinfectant is proven 100% safe, halal and approve by KKM
We are using Malaysia manufactured disinfectant that have met all safety standard in Malaysia and certified with Halal Certification by JAKIM. This innovative organic disinfectant is environmentally friendly, user friendly (non-irritant), odourless, and classified as high-level disinfectants (HDL), and it does not leave any adverse effects on surfaces and users.
Disinfectant are certified Halal by JAKIM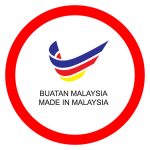 Disinfectant produced in Malaysia and undergo an intensive research by a group of researchers of local university
Registered under Medical Device Authority (MDA). It meets the requirement in the third schedule of Medical Device Regulation 2012 by TUV SUD Malaysia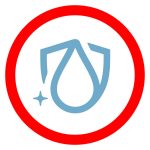 High-level disinfectants (HLD)
Classified as high-level disinfectants (HDL) with non-toxic, non-corrosive and non-carcinogenic substances.
Complies the ISO13485 (International Quality Management System for Medical Device) standard
Disinfectant used are vinegar-based disinfectant which is an organic compound. Disinfectants will be degraded or stabilised naturally.
Ensure your workplace is safe from all threats and harms before operation.
WHY YOU SHOULD DISINFECT YOUR WORKPLACE?
Eliminating bacteria, viruses and fungal pathogens in the air and on surfaces reduces the risk of the transmission of diseases and illnesses for a safer and healthier environment.
Experience in chemical handling with background of medical professionalism / emergency rescue / fire rescue equipments
SHARE YOUR CONTACT WITH US
You can follow us on social medias for more promotion in the future